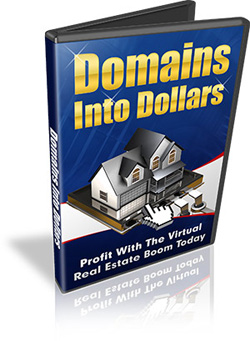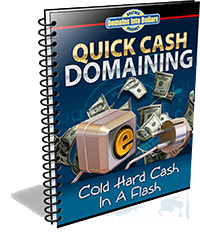 Earlier this year, I picked up a copy of Quick Cash Domaining and Domains Into Dollars from Phil Craig. My plans to spend the day at the lake were unsuccessful due to the weather and a broken shifter cable. So, today was a great day to dive into the world of domain investing.
I wasn't surprised at the quality of the material.  I've purchased from Phil before and I've never been disappointed.  Both of these courses contained detailed written materials as well as video tutorials.
I was pretty excited about the potential of starting adding domain investing to my internet business strategy.  Once I was about halfway through the first course, I was ready to get started.  I created a list of 100 domain names and just before I spent the $800 to register them, I realized a very important fact that Phil failed to mention.  ICANN has recently changed the rules involving domain names making this business more difficult than ever to tap into.  Let me explain.

Phil mentions in the course that this business is virtually made risk free through a process called domain tasting.  This process involves purchasing a list of domain names and then trying them out for a 5 day grace period.  This grace period is plenty of time to determine if a domain name is going to be profitable and worth keeping.  If it isn't, you simply return it to the registrar for a 100% refund.  By repeating this process over and over you can build a huge domain portfolio without any risk.
The problem was this practise became so wide spread that ICANN, the internet domain authority, recently instituted new rules that prevent the domain names from being returned for a refund.  Now a domainer no longer can "try before they buy".  If you register the domain name, then you are stuck with it.
I don't think Phil was trying to be misleading.  The ICANN rule just went into effect earlier this year.  While it doesn't totally prevent someone from succeeding in this business, it certainly removes the advantage of no risk.
Personally, I'm still pretty excited about what I've learned.  Domains Into Dollars relies on the risk free approach, but Quick Cash Domaining  approaches domain name investing from a different angle that doesn't rely on domain tasting. 
I'm still not convinced that creating a profitable domain portfolio using the methods in Domains Into Dollars is impossible.  I'm attempting my own work around to see if I can find and purchase profitable domain names.  I probably won't start with 100 like I first intended to, but I might just pick the best 10 - 20 and give it a shot.  If these domains prove to be profitable, I'll update you on the variation to the Domains into Dollars method I found that works inspite of the new ICANN rules.
Tags: domain name investing, domains to dollars, Expired Domains, phil craig, quick cash domaining