Earlier this year, I made a family trip to Dollywood in Pigeon Forge, Tennessee with my wife Priscilla, baby boy Jordan, and daughter Jillian. This is when we realized Jillian, who is 6 years old now, was tall enough to ride everything. Jillian and I had such a good time and Pigeon Forge is only 4 hours from where I live in Nashville, I bought season passes for me and her to return a couple of times a month. So, I took last weekend off and spent it with Jillian at Dollywood.
I'm terrified of heights. I'll ride any roller coaster out there, but I hate rides that leave me suspended in the air long enough to think about it. The Ferris Wheel is one ride I refuse to get on. It is way to high and way to slow!
My little girl is fearless. She'll ride anything. It is a little embarrassing to have a six year old pulling you to a ride saying, "Dad, you'll be alright. I'll take care of you."
This year, Dollywood added a new 17.5 million dollar roller coaster called the Mystery Mine. It is one of our favorite rides. I never buy the pictures these parks try to sell you when you get off a ride, but when I seen our pictures from the Mystery Mine, I couldn't resist.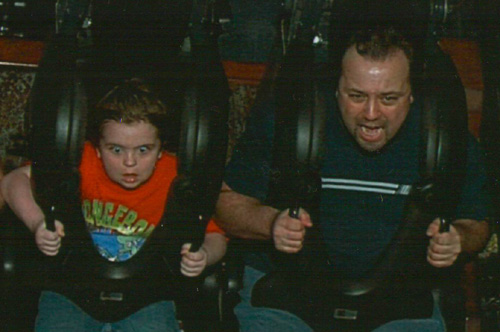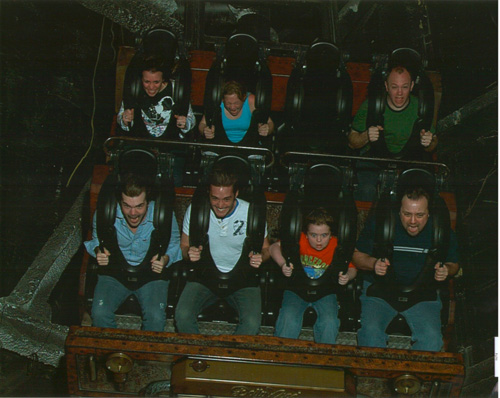 If you haven't visited the Great Smokey Mountains in Gatlinburg / Pigeon Forge, Tennessee, you are missing a treat. There is so much to do outside of Dollywood. There are lots of great dinner shows, fun activities, and nature trails. You could spend an entire week there and not get bored. It is one of my favorite places to go.
Tags: dollywood, gatlinburg, pigeon forge, smokey mountains