All 8 pounds 9 ounces of little Jordan Brent Crouch was born today! This is my second child and first son. I couldn't be any more thankful for a healthy boy. I'd love to have just two more.
Jordan was born by c-section. I got to see the whole thing. It was like the Discovery Channel up close and personal. One thing I learned, babies and the organs that hold them aren't nearly as fragile as most people would imagine. Big up to Mom. Ouch!
I changed the first diaper. I've got the proof below. In my mind, this is like an excuse card that excludes me from the next 300 diaper changes. Probably isn't going to work that way. But it is fun to pretend.
Something that has become very obvious to me is changing boy diapers are much different than changing girls. When you change a boys diaper, it is like an invitation to pee! Invitation isn't the right word for Jordan. For him it is more like an instinct as strong as his urge to breathe. It's like the roof top opens and all of the sudden he is surrounded by a stadium of 70,000 fans chanting, "Spray! Spray! Spray! Spray! Spray!". I've already developed a strategy for being quick. If I loose this battle one more time, I'll start changing diapers in a wet suit.
Jordan was definitely born to a family of entrepreneurs. His big sister Jillian is only 6 1/2 and she has had a "Saturday Job" for the last 2 years. If you don't believe it, she has the laptop, flat screen t.v., and more than enough dvds to prove it. She does pretty well for a girl making $5 an hour that's required to give away 10% and save 10% of everything she makes. She can outwork a few of the teenagers that work for me.
Jordan is going to follow in the steps of his big sister. His first stop from the hospital wasn't his home, it was the office. On the way home from the hospital, Murphy decided to pay a visit and crash our billing system. It couldn't have come at a worse time. For one, it is the busiest time of the year and for two, there is a new baby that I want to spend time with. This left me with three options.
1. I could take mom and baby home and return to the office.
2. We could all three go home and pay employees that didn't have the tools to be productive.
3. We could all three stop at the office together and hope this was a quick easy fix and go home together.
With a little arm twisting, I convinced Jordan's mom that option three was a good choice. But after two hours at the office, it became clear this wasn't an easy fix and Murphy had pulled quite a number on us. So after taking Jordan and his mom home, I returned to the office and spent the next week trying to create a workaround until a permament solution could be found. Talk about stressful. This was no fun at all!
After a couple of weeks, the billing problem has been solved and it is business as usual. Well...almost. We are certainly missing mom at the office and we just lost another employee that left after 3 years. It makes things a little tough, but luckily, we've already made it through the busy season. We've also got some very good employees that aren't just 9 to 5ers. They are all willing to do whatever it takes to get the job done.
Mom should be back at work in a couple of weeks. Jordan has his own office/nursery there. This was Jillian's previous "office". She no longer needs an office to sweep, crush cardboard, tape boxes, run errands, and threaten to fire every teenager that is taking an unscheduled break. She should get along fine sharing an office with me.
We are in the process of putting the final pieces together. We'll see you at work in a few weeks Jordan. This should be fun!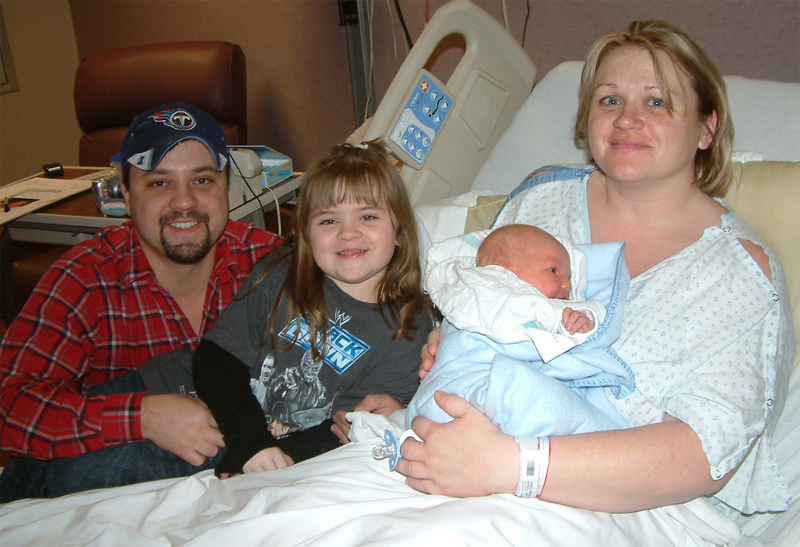 Click Here for Full Size
Jordan with his Dad Brent, Mom Priscilla, and Big Sister Jillian.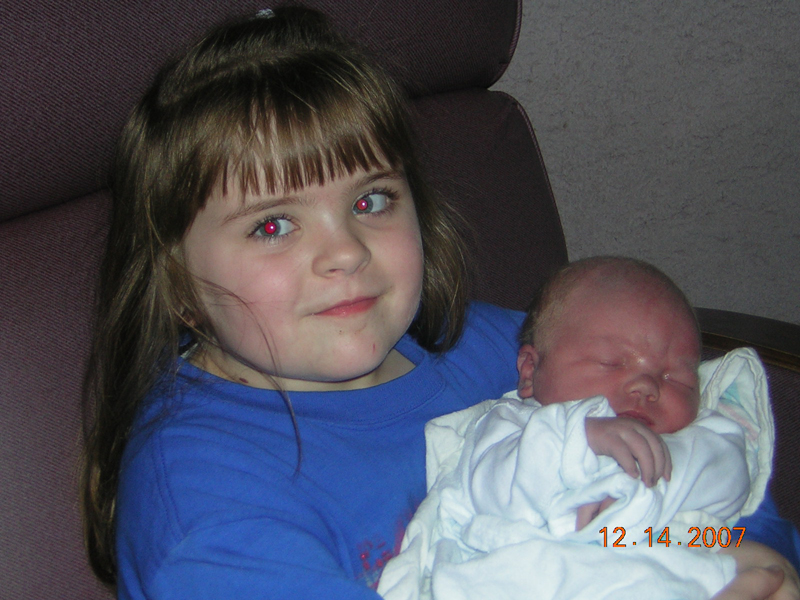 Click Here for Full Size
Jillian learning to be the big sister. So far, she's done very good with holding and feeding him. At this rate, she'll be promoted to diaper changes pretty quickly.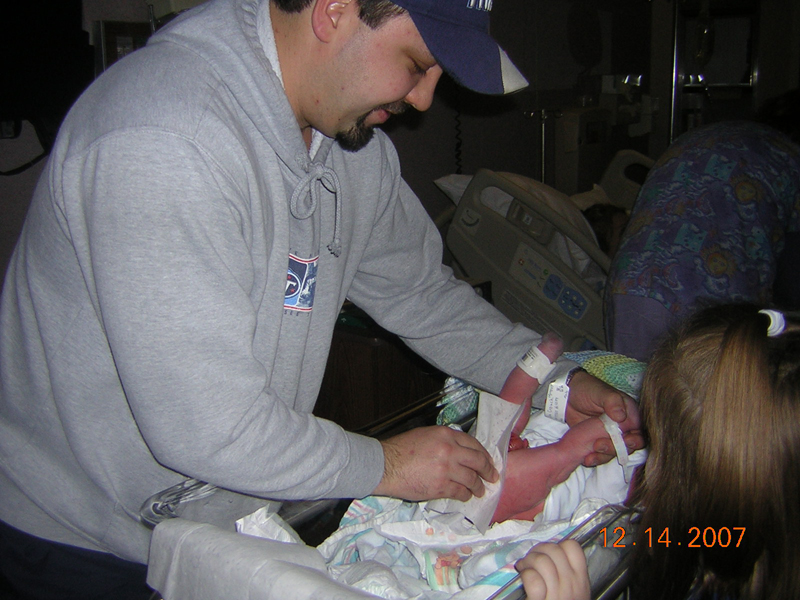 Click Here for Full Size
Proof of my first diaper change.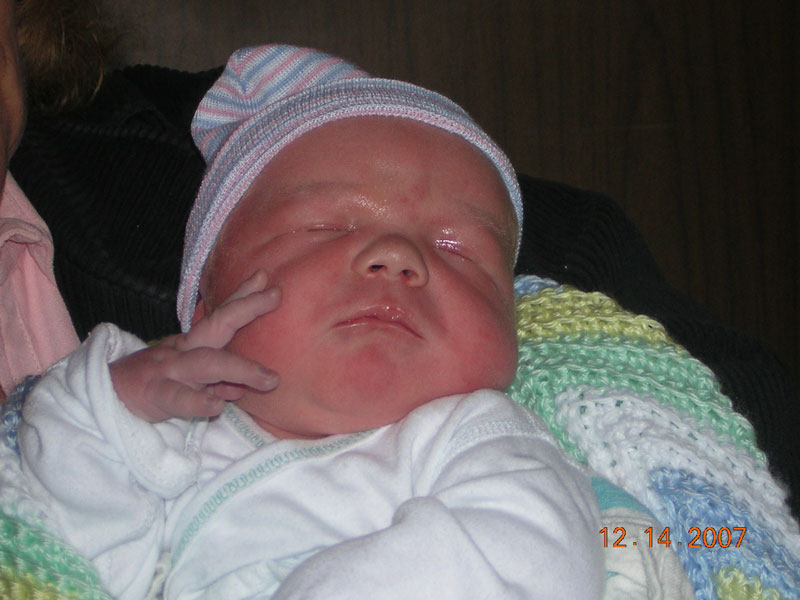 Click Here for Full Size
Jordan just a couple of days old still in the hospital.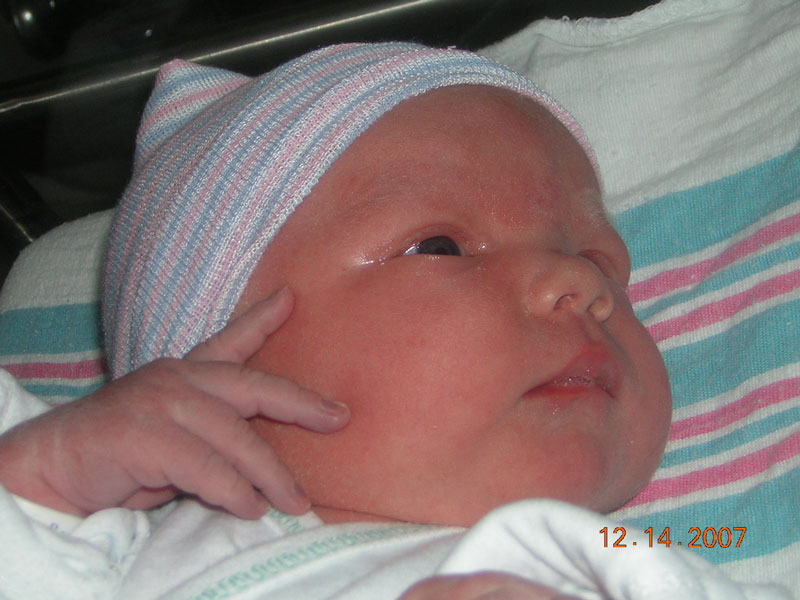 Click Here for Full Size
Less than 1 day old.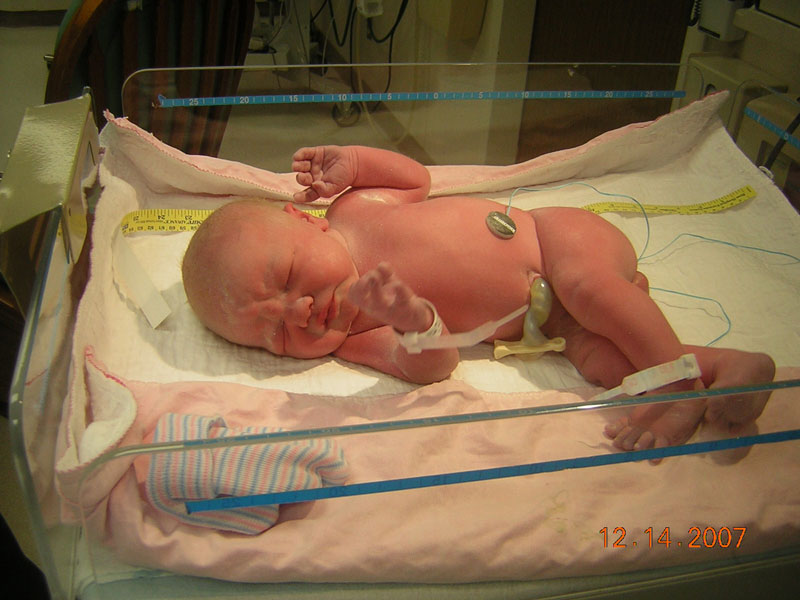 Click Here for Full Size
Less than 1 hour old.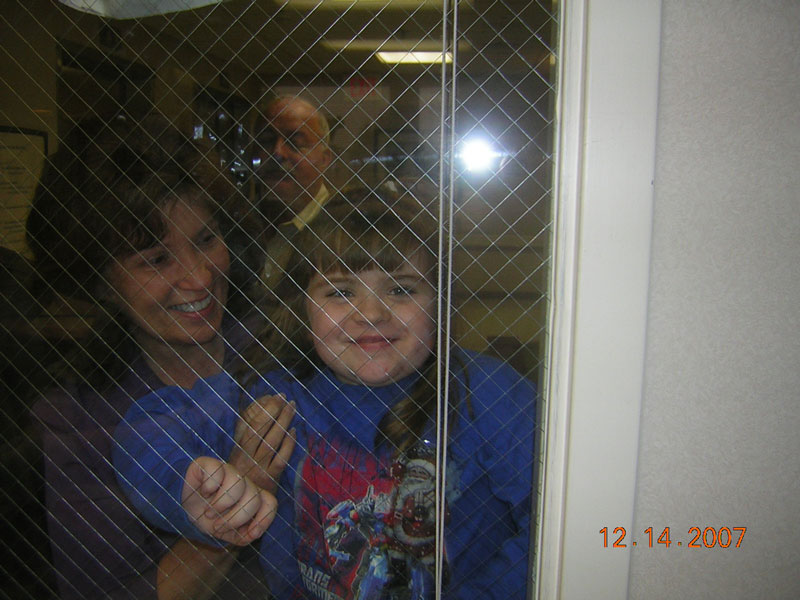 Click Here for Full Size
Big sister with grandmother peeking into the nursery.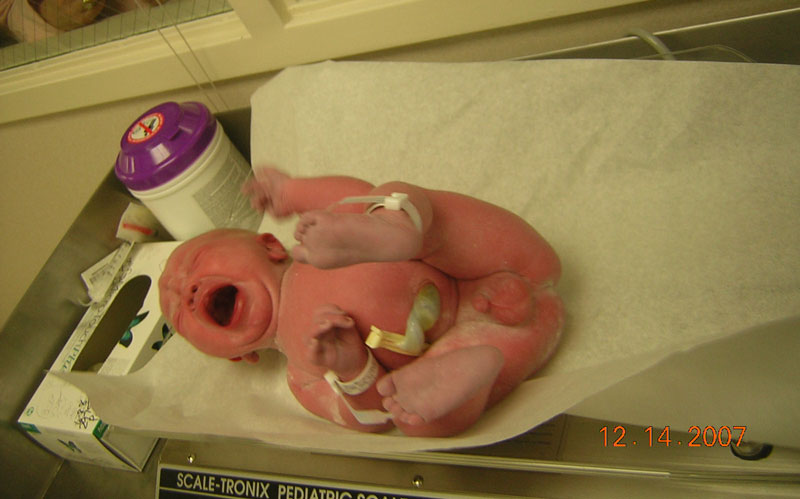 Click Here for Full Size
Jordan less than 15 minutes old not enjoying this new place very much.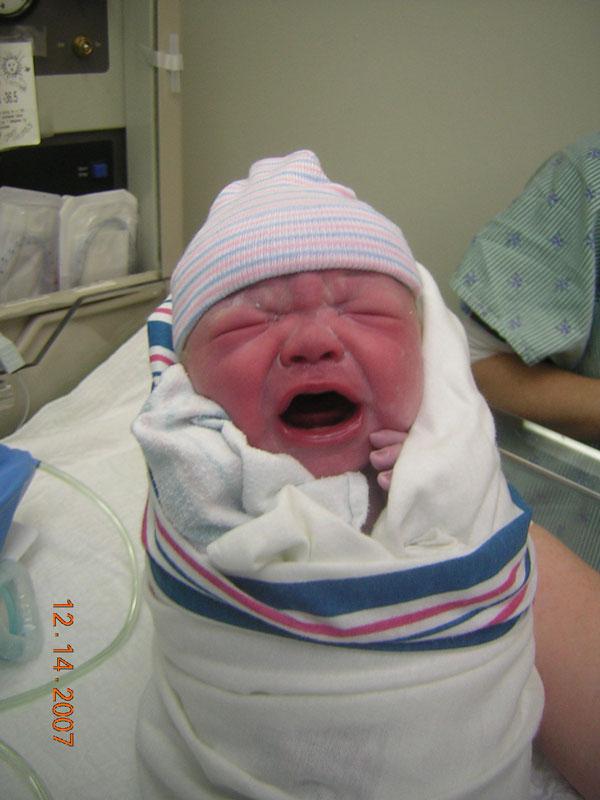 Click Here for Full Size
Jordan just a few minutes old still in the OR.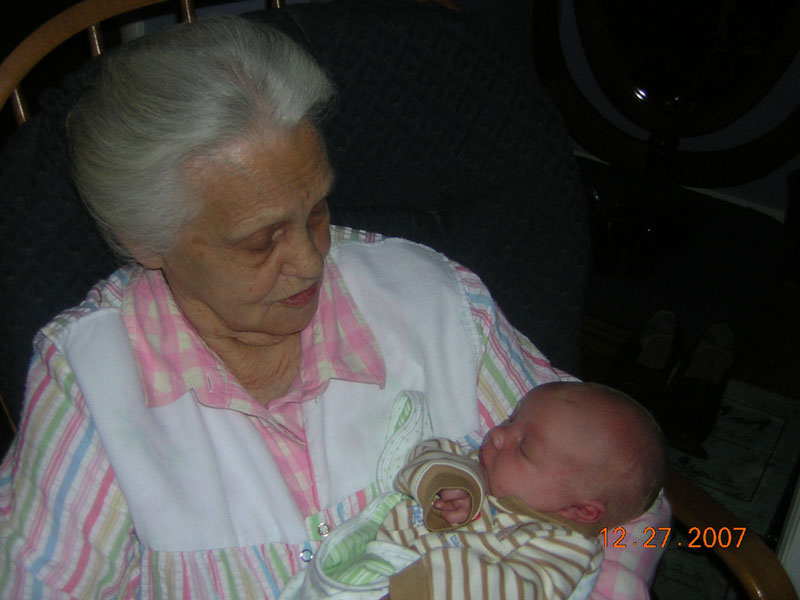 Click Here for Full Size
Jordan meeting his great grandmother.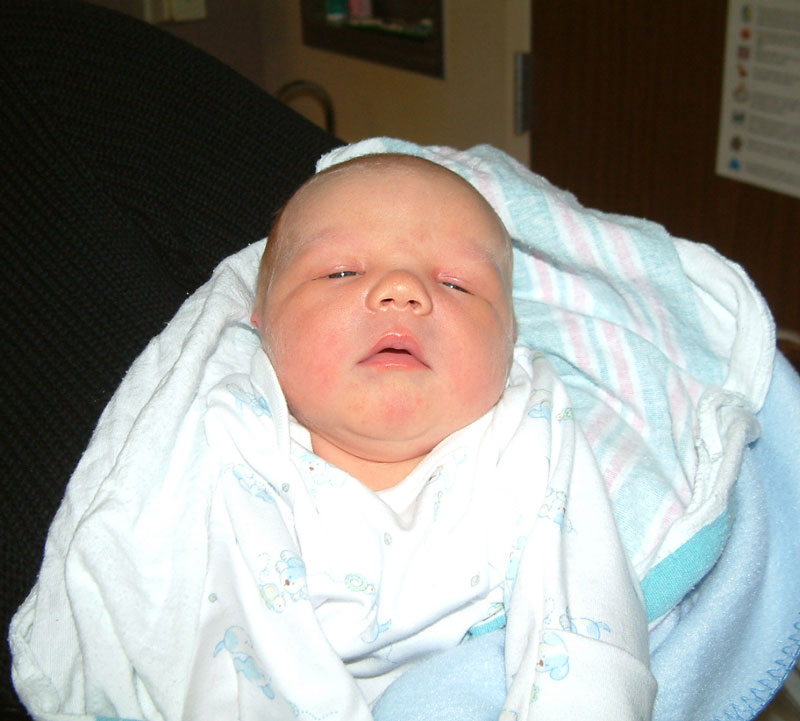 Click Here for Full Size
Still at the hospital. Can't quite manage to get those eyes open for the picture.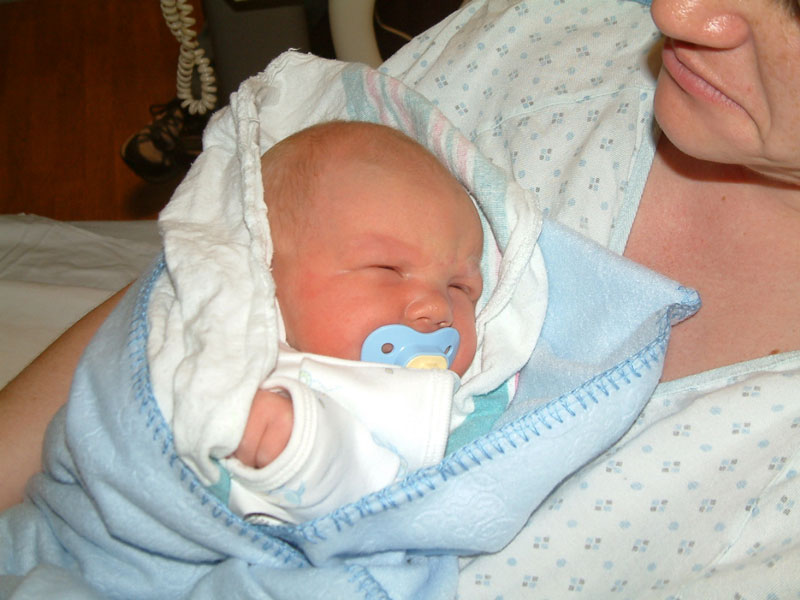 Click Here for Full Size
Jordan meets his Mom!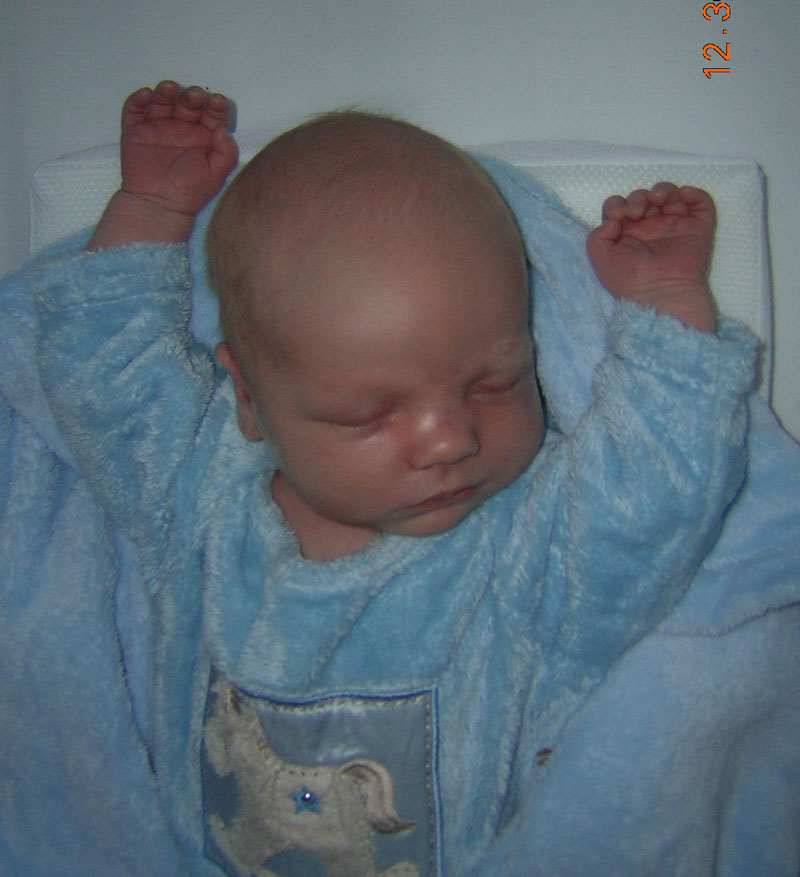 Click Here for Full Size
Jordan chilling out at home doing one of the four things he does best.
Tags: baby, c-section, Caesarean section, jillian crouch, jillian distributors, Jordan Brent Crouch