Yesterday was my biggest day for Adsense earnings so far. I finished the day with $79.53. That's about $3.00 more than my previous "Big Day" a few weeks ago.

I've really concentrated on building an Adsense income for the last 18 months. It can be tough to stay motivated when most of my work has taken weeks or even months to start producing results. I've been pretty excited to finally see some of my work pay off.
$80 a day certainly isn't enough to start day dreaming of private jets, tropical paradises, or million dollar homes, but it is a big step toward my goal of building a $50,000 a year income from Adsense.
How has your Adsense income grown over the last 6 months? Are you making progress? Please share your results.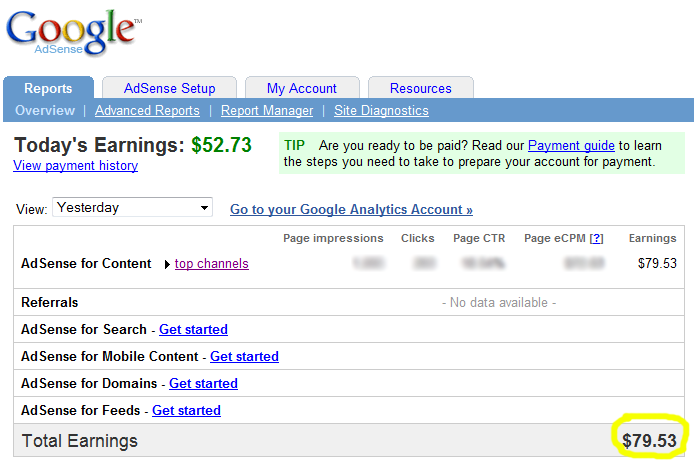 Tags: adsense-earnings, biggest adsense day, earnings report